May is here, which means we're just four short weeks away from one of the most exciting times of the year: the AMA Cincinnati Pinnacle Awards!
And while our Board of Directors and roster of dedicated volunteers couldn't be more thrilled for what we consider to be Marketing's Big Night here in Cincinnati, the Pinnacle Awards are really about all of YOU, the rockstar marketers that make our region a nationally recognized hub of marketing and innovation.
You work hard every day to elevate marketing's role in your organization and across our region. In return, we're so excited to bring you a night of prestige and pizzaz. And this year, we've kicked it up a notch with a host and master of ceremonies whose own hard work has earned her accolades, acclaim, and the affection of audiences across the Tri-State.
Our 2019 Pinnacle Awards Host & Master of Ceremonies, Kathrine Nero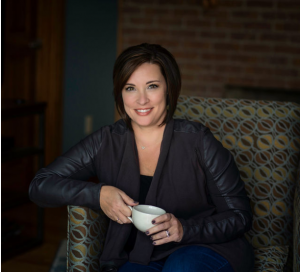 Kathrine Nero is a beloved media personality with more than 20 years of experience and involvement in the Tri-State.
She is the Family Forward reporter for The Cincinnati Enquirer, and host of "Coffee Break with Kathrine," a daily Facebook live where she shares stories and interviews people from around the area. She is an award-winning news anchor and reporter who has worked in television, digital, sports, podcasting, and social media.
Kathrine lives in NKY with her husband and two daughters and — even as a transplant — is one of the area's biggest fans.
(In case you can't tell, we're a fan of hers, too.)
Follow Kathrine on Facebook, Twitter, and Instagram (she's a blast on social!) and catch her Monday-Thursday at 10:00 a.m. on Facebook Live for the Cincinnati Enquirer!
A Champion of Cincinnati and a Shining Example of Marketing Excellence
"AMA Cincinnati's Pinnacle Awards are the ultimate celebration of marketing excellence in Greater Cincinnati. It's a night of energy, excitement, and pride as we come together to recognize hard work and hustle in marketing across the region. We can think of no one better to host this night than Kathrine Nero," says Annie Carl, VP of Pinnacle Awards for AMA Cincinnati.

"As an award-winning news anchor and iconic media personality, Kathrine is savvy across marketing disciplines," continues Carl. "She has used this expertise, combined with her tremendous ability to connect with audiences, to build an incredible career. Kathrine is a champion of the Greater Cincinnati region and brings a high level of professionalism, energy, and fun to all that she does. She is a shining example of marketing excellence and we are honored that she will be hosting the AMA Pinnacle Awards on May 30."
In the next couple of weeks, we'll be announcing our third class of Cincinnati Marketing Legends AND this year's category finalists, chosen by our panel of judges from American Marketing Association chapters outside the Cincinnati area. In the meantime, go ahead and grab your ticket or reserve a table for your team!