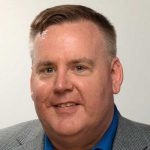 AMA Cincinnati: A Case Study in Marketing Success
By: Dennis Devlin
I could not be prouder today of what the leadership of AMA Cincinnati has achieved during my board tenure. In 2013-2014, the AMA year that I served as chapter president, we changed the trajectory of the chapter's performance. We were recognized for Leadership Excellence and Membership Excellence by the American Marketing Association nationally through its annual Chapter Excellence Awards program.
During the past two AMA years, and continuing in 2016-2017, I have had the privilege of serving as a mentor for subsequent AMA Cincinnati chapter presidents and their respective boards. And we have continued to add the foundational building blocks necessary to create a great AMA professional chapter.
Committed chapter and board leadership
Impactful marketing programming
Compelling marketing communications
An engaged and vibrant membership
Strong financial chapter stewardship
Recently the national organization honored AMA Cincinnati for its 2015-2016 performance by recognizing the chapter in all five Chapter Excellence Awards categories. AMA Cincinnati was rewarded for its:
Leadership Excellence

Programming Excellence

Communications Excellence

Membership Special Merit

Finances Special Merit
These Chapter Excellence Awards collectively place AMA Cincinnati as a top-five professional chapter, in the top tier of approximately 75 professional chapters across the United States and beyond. I am inspired every day by the dedication of AMA Cincinnati's board members as well as the many other volunteers who serve as Cincinnati's marketing heroes.
On a more personal note, I have found it incredibly amazing to witness the chapter's transformation firsthand, as a part of the chapter's leadership.
It has been essentially a realization of an ambitious marketing vision established a few years ago. It has no doubt required an enduring commitment to excellence, a discipline to stay the course, all the while, overcoming challenges and leveraging opportunities. Even with these achievements, we are not done with the journey. We continue on the path to experience even greater success.
I am not just proud of what has been accomplished to date; I am excited about what lies ahead, as the AMA Cincinnati chapter holds the promise of a very bright future. Won't you join us to help build the next AMA Cincinnati? Engage. Connect. Volunteer. Be a part of AMA Cincinnati, and become one of Cincinnati's marketing heroes. Together, let's write the next chapter of this case study of marketing success!
About Dennis Devlin
Dennis Devlin is the Founder and CEO of Consumer Clarity, an insights and strategy consultancy specializing in millennial marketing. Dennis is the 2016 AMA Chapter Volunteer of the Year, a Past President of AMA Cincinnati, the Chair of the CMO Roundtable, and a current AMA Cincinnati Board of Directors member serving as VP Strategic Alignment.