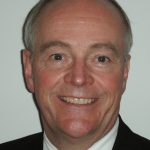 By: Don Gray
We live in a connected world. Between LinkedIn, Facebook, Yelp, Twitter, Snapchat, and all the other social tools out there, you would believe that everyone is connected to everyone else. We do have a vast communications network available to us. But, as salespeople, are we using it correctly?
Sales, in its own right, is about making connections and building relationships. As salespeople, we are making contact daily with prospects, customers, and others we meet. What are we trying to accomplish with our connections? Well, sales, of course. It seems so obvious that we should be making connections. But, I still see today the lack of building a truly connected network. If I want to accelerate my sales success, I need to improve my networking beyond just making a connection. So, how do I do that?
Networking and connecting is not just about making the connection and hooking up on LinkedIn. It's about gaining insight about that individual. What is their background? What do they do? Who do they know? The goal is about building awareness and developing knowledge of others.
I help run a job seekers group, where I tell everyone that no matter what their career has been up to this point, they are now a sales person. We stress the importance of making connections, building your network. We like to say, "You never know who might be able to help you in your job search." So, the bigger your network, the better will be your opportunity to secure your next position.
This applies directly to sales. The bigger your network, the greater will be your opportunity to find someone who may have insight into a prospect or knowledge about an industry or business problem. You may also be able to help them be successful.
The next time you are in a group or networking session, don't look at it as just a card exchange. Get to know the people you meet. Learn about what they do. Discover what they know. Build a true connection. Then, determine how you can help them. Is there someone in your network that you can connect them to? Is there someone they have in their network who might be able to help you? Find out what you have in common. How can you help one another?
So, you can accelerate your business success by enhancing your connections because, after all, business moves at the speed of connections.
About Don Gray
Don Gray is the Founder and President of Sales Engineering Group, a sales performance consultancy. Don has worked with a variety of small, medium, and large B2B organizations to help them develop their distinct value messaging, identify how customers buy their solutions, and skill their sales teams to drive predictable sales results. You can find him leading the monthly Sales & Marketing Shared Interest Groups.