Defining Career Happiness
By: Pat Frew, Executive Director, Covington Business Council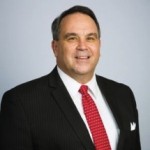 If the road to good intentions takes you somewhere you don't want to go in your career search, Julie Bauke of the Bauke Group says there's a way to fix that. Bauke who has helped hundreds of successful senior executives to move up in their careers says intentional, strategic actions are the key.  Speaking to the AMA Job Transition Shared Interest Group at its October 25th meeting, Bauke recommended a Think, Plan, Execute model.
"Who am I as a professional," Julie coached the group of more than two dozen to consider. "Not just what can I do. What do I want to do." Strategic thinking is also key she said as professionals enter their 50s because the limited amount of time left to work makes career decisions more critical.
She advised people to plan so they don't waste the time of those trying to help them. She advised many job seekers are afraid to commit to a career direction and offer too many target companies (50 in some cases she's seen).  She suggested not adding a company as a targeted landing spot if they won't hire you based on your experience. She encouraged people to focus on companies that are looking for people that fit your skill set.
She concluded with the definition for Career Happiness.
Doing what you like/love
+
What you are good/great at
+
What you can get paid to do
+
In a place and a way you can be successful (culture)
About Pat Frew
Pat Frew has directed the AMA job transition SIG since its inception in 2008 and has helped literally hundreds of individuals find their ideal jobs. HIS day job is that of Executive Director of the Covington Business Council, one of the fastest growing membership organizations in the U.S.  Pat presided over the Cincinnati AMA Chapter as President in 2008-2008.
Save
Save