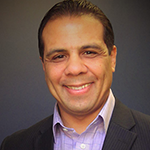 By: Eric Brown
The typical direct mail marketing campaign is driven by a desire to reach potential customers for as little money as possible. Are you typical? Of course not! I see at least two reasons companies–marketers, to be exact–get abysmal response rates of less than 2 percent from direct mail:
Companies don't understand their target customer and which ones respond best to direct mail marketing. This information is easy to get and test, so why not use it? (Read more on list profiling.)
Companies believe more is better. They'll send a single standard postcard to large numbers of random people rather than 5-7 diverse mail pieces to smaller groups of targeted customers.
But, what if you added a multimedia component to the direct mail piece that might otherwise get thrown away? Interactive technologies that blend digital with print create response rates near 90 percent. That's not a typo. Video in print embeds up to 5 minutes of video content within the printed mail piece.
According to Americhip, people who receive a video in print mail piece share it with 8-12 people who spend 10 minutes reviewing and sharing the material.They also respond to the call to action 80 to 90 percent of the time. Compared to the 2 percent that marketers are used to receiving, that is crazy effective!
The Direct Marketing Association estimates cost per acquisition rates with direct mail are $19 per customer. This is more than email ($11-$15) or social media ($16-$18), but less than paid search ($21-$30) or Internet advertising ($41-$50). Combining hyper-targeted mailing lists with interactive mail can reduce cost per acquisition and improve results. In addition to video in print, here are three direct mail technologies to consider:
Dimensional or 3D Mail has images that "pop-up" off the page when opened—like a children's story book.
Interesting Ink changes color when subjected to light, heat, or water. It is also used to reveal hidden messages or special offers after the recipient interacts with it.
Augmented Reality and Virtual Reality create immersive experiences for customers when the receive mail pieces. Consumers are 135 percent more likely to purchase a product when interacting with an AR or VR experience than from other forms of marketing.
Target the right people with compelling messages in multiple formats and experience better response rates, conversion rates, and cost per acquisition than average marketers.
Have you tried any unique direct mail technologies? What do you think? Share your comments with AMA Cincinnati on Facebook, Twitter, or LinkedIn.
About Eric Brown
Eric Brown is a Sales Executive for United Mail—a company that executes direct mail marketing campaigns. Eric has an MBA with an emphasis on marketing and emerging markets from Indiana University and works with a variety of clients in areas such as healthcare, banking, and non-profit. He supports AMA through his role as the VP of Membership. If you want to learn more about how AMA can help you, contact him today!