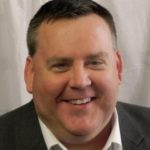 By: Dennis Devlin
I have been a member and volunteer of the American Marketing Association (AMA) for 32 years, but I have never been as excited about being involved in the AMA as I am right now. I chose to remain a member of the AMA Cincinnati Board of Directors for the 2016-2017 year because I wanted to help assure that the local chapter would effectively leverage the national organization's significant and impactful transformation. As a result, I am taking on a newly formed board role, VP Strategic Alignment, which will primarily address the following areas:
New AMA Brand Launch/Implementation – You probably have already begun to notice the changes in the look and feel of the AMA Cincinnati brand. The local chapter leadership has truly embraced the new AMA brand as a pilot chapter, and will be throwing a party on August 11th to officially launch the new brand as AMA CEO, Russ Klein, visits Cincinnati to share that Marketing is Magic. Check out more information and register here.
AMA's Intellectual Agenda – For the first time in its nearly 80 years of existence the national AMA introduced an intellectual agenda, which guides programming and content delivery for the organization. The local chapter has embraced this initiative as well, as it is aligning much of its programming and content with the national intellectual agenda, which was developed through research that identified The Seven Big Problems in Marketing. You can read more here.
The AMA Experience – The AMA is committed to constantly innovating and improving its brand experience for its members and guests. I have been provided the distinct privilege of participating in Experience Design Co-Creation sessions August 1-3 in Chicago, which will be focused on improving and elevating the brand experience for members and guests.
Marketplace Launch/Implementation – The national AMA is developing a new website called Marketplace. This initiative entails building a personalized and connected marketplace of knowledge that engages the entire AMA in a single community—always on, always connected . . . One AMA Community.
There is much more to come. And I will plan to share it all with you through the AMA Cincinnati blog as we take the journey together toward an ELEVATED AMA experience! Stay tuned.
About Dennis Devlin
Dennis Devlin is the Founder and CEO of Consumer Clarity, an insights and strategy consultancy specializing in millennial marketing. Dennis is the 2016 AMA Chapter Volunteer of the Year, a Past President of AMA Cincinnati, the Chair of the CMO Roundtable, and a current AMA Cincinnati Board of Directors member as VP Strategic Alignment.