By: @Jimmy Caccamo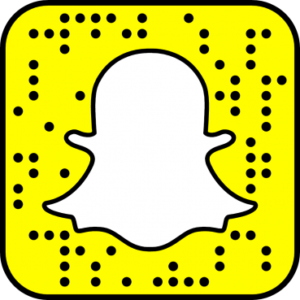 When it comes to understanding Snapchat, no need to look further than a college campus–let alone the Manager of Social Media & Marketing Strategy of one. @Kelly Bennett, Manager of Social Media & Marketing Strategy @MiamiUniversity joined May's Digital Shared Interest Group to discuss how organizations can use Snapchat to engage with their audiences.
You may have heard about the sensation around Snapchat helping unite a starcrossed potential couple on a college campus. Well, the personal entertainment and engagement of that story is consistent with Kelly's advice for organizations: Individuals want to be entertained. The most successful accounts are creative and engaging.
So, how does one do that?
One approach is to let individuals take over your Snapchat account. There is a huge trust factor involved, but the payoff can be rewarding: increased engagement and followers. Incorporating guidelines, expectations and legal contracts can help protect the brand when allowing individuals to takeover.
Knowing what geofilters and lenses are free, paid, or budget-busters is essential to know when organizing your strategy. Do they make sense for your brand? Will your audience be entertained? Careful tracking and analytics can help you reach that answer in a pilot stage.
Lastly, you don't have to shill for the expensive geofilters and lenses. Games and contests are a possibility and can help your engagement blossom. Kelly shared examples including how Miami students could send public valentines through step-by-step instructions published on (what else?) Snapchat.
Snapchat presents plenty of possibilities to engage. Chances are, your brand has a story to tell that can resonate with your audience. Snapchat is one of the many ways you can reach that audience and engage with them in surprising, creative ways.
Catch up with the Digital Marketing Shared Interest Group at their monthly events. Big thanks to Kelly Bennett for sharing her prized knowledge and insights with the Cincinnati AMA. And thank you to our strategic partners for helping make the monthly Digital SIGs happen: Advent Media Group, BrandHub, REDI Cincinnati, and OfficeKey.