From Matt Fischer's vantage point, business is good, and the economy is strengthening.
As a leader in the Cincinnati creative community, Matt Fischer, President and Chief Creative Officer of Curiosity Advertising, shared insights and advice with more than two dozen attendees of April's Job Transition Shared Interest Group.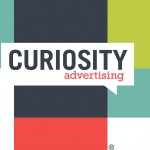 Fischer said Curiosity, primarily a business-to-consumer advertising agency, hired 14 people from February to mid-April, and is looking to fill more positions in the coming weeks. When it comes to his employee roster, he takes pride in the diversity of experience and talent his team brings into the office each day–and the servant heart that is evident in their digital media work. He and his team jokingly label their shop "the Island of Misfit Toys," because many of their employees struggled to find the right fit at previous jobs. Typically continuous learners, attracted to change and always reinventing themselves, Fischer says his team thrives at Curiosity because they are given a supportive learning environment.
Sounds like at Curiosity, business is definitely good. Gain perspective and insight from local marketing leaders like Fischer at an upcoming Job Transition SIG.
If you find yourself in job transition in the sales, marketing or public relations arena or are considering a job change, you can meet up with the Job Transition SIG. Meet times are:
Fourth Wednesday of each month (excludes December)
Towers of Kenwood
8044 Montgomery Road, large conference room next to Skip's Deli
11:30 a.m. – 1:00 p.m.