Time and talent is what helps our chapter deliver value for our AMA members and the Cincinnati marketing community. A unique benefit of being an AMA member is getting to volunteer, and with that, comes opportunities for recognition!
Please join us in recognizing and give a hearty "Congratulations!" to our January Volunteer and Board Member of the Month.
January 2019 Volunteer of the Month: Este Wolf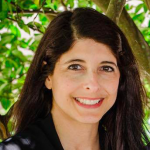 Professional role:  Este most recently served as Communications Lead for MillerCoors and is currently seeking opportunities creating, executing and managing strategic communication plans. She is skilled in connecting customers and employees with brands and the company mission to build and reinforce loyalty and engagement.
AMA Volunteer position: Marketing Communications Strategist and IGNITE! Conference Volunteer
Reason for recognition (aka "AMA super power"): Este's AMA super powers are 1) her positive, sunny attitude, 2) her willingness to dive in, learn, and create, and 3) her enthusiasm for helping her fellow committee members, always being the first to say "Yes!" (exclamation point!) to committee needs. And did we mention that she's a newer volunteer? We know there are even more amazing things to come from Este. She's a true professional, and the MarCom committee is lucky to have her! 
Fun fact: Este loves yoga!
January 2019 Board Member of the Month: Carolyn Dickerson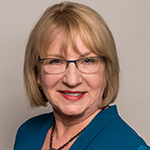 Professional role:  Business & Digital Marketing Consultant – SEO, LinkedIn, Website Audit- Certified Technical Trainer
AMA Volunteer position: VP Programming – Communities (formerly known as SIGs)
Reason for recognition (aka "AMA super power"): Carolyn solves problems and maximizes opportunities to grow brands in her work every day, and she regularly channels that superpower in her role on the AMA board. Working with our five+ AMA Community Facilitators, she keeps our lineup of speakers, topics and approaches fresh, energetic, and educational. Catch any one of the Communities — Digital, B2B, CX & Sales Enablement, Research, and Job Transition — every month!
Fun fact: "I worked the art circuit with a fine artist for a decade and love art. I like to make my friends one of a kind jewelry but rarely wear my own creations."
Thank you, Este and Carolyn! Keep up the great work.????????