Time and talent is what helps our chapter deliver value for our AMA members and the Cincinnati marketing community. A unique benefit of being an AMA member is getting to volunteer, and with that, comes opportunities for recognition!
Please join us in recognizing and give a hearty "Congratulations!" to our July Volunteer of the Month and July Board Member(s!) of the month.
July 2018 Volunteer of the Month: Bianca Catibog
Professional role: Community Manager at Ipsos SMX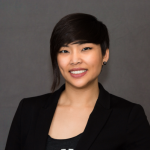 AMA Volunteer position: Ignite Conference Marcom Lead
Reason for recognition (aka "AMA super power"): A brilliant communicator and project manager, Bianca approaches her volunteer role with a killer combination of grace and determination. She has been on fire in connecting the dots between the chapter's marketing communication and programming efforts to make AMA Cincinnati's IGNITE! Regional CX Conference a resounding success.
Fun fact: Bianca loves to dance, and teaches Zumba for fun!
July 2018 Board Member of the Month: Amy Mersch
Professional role: Senior Manager, Marketing and Communications at Compass Clinical Consulting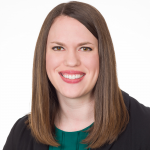 AMA Volunteer position: VP Marketing Communications
Reason for recognition (aka "AMA super power"): Amy has been the voice behind our weekly emails for the past year. She is a prolific writer and even sharper editor. She has taken the helm as VP of Marketing Communications on our board and has activated a team of talented volunteers to take our many channels of communication to the next level. Plus, like a true communicator, she promotes and shares the value of AMA consistently on her engaging Twitter account (seriously, @ her!).
Fun fact: Amy has painted with dolphins and proudly displays two pieces of original art in her home!
July 2018 Board Member of the Month: Juri Tults
Professional role: Corporate Sales Representative at Cincinnati Public Radio (WVXU)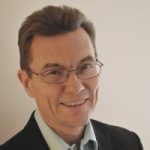 AMA Volunteer position: VP Strategic Partnerships
Reason for recognition (aka "AMA super power"): Our partnerships and sponsorships are essential to the success of our volunteer-run chapter. Juri has stepped into the role of VP of Strategic Partnerships practically in motion, swiftly securing the in-kind partnerships that are essential to our chapter's success. He also has been very engaged in the partnership development and finalization process for our IGNITE conference and strategic partners, and even thinks outside-the-box for some creative and new ideas that can help get our chapter to the next level.
Fun fact: While phonetically spelled different, Juri's first name and middle name represent to first to men to travel into space (Yuri Gargarin & Alan Shepard).
Thank you, Bianca, Amy, and Juri! Keep up the great work.