By: @Suzanne Buzek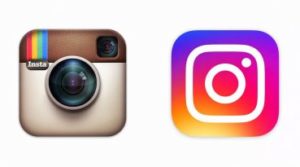 You may have noticed this week that when your Instagram app was updated, it looked a little … different.
Personally, I thought, "Oh, Instagram, you fancy!" Considering that committing to a filter for an image while in the app is no small feat for me, my loyalty to the old logo and reaction to the new one was more along the lines of, "Well, it was probably time." Others, in a way that probably says more about humanity than it does about logos, felt like they were taken for a fool. Count on the masses to offer their colorful reactions to change.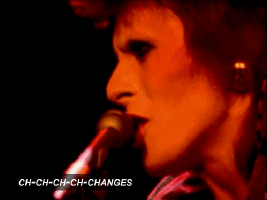 "(Turn and face the strange)"
Love it or hate it, almost every brand visually changes as it grows and becomes ubiquitous (or acquired, diversified, public, etc.). When it's a highly recognizable brand, there are many risks with visual changes. Which is why such changes aren't usually a whimsical afterthought to a weekly marketing meeting. There is typically A Process.
Included in that process is the meeting of the minds to learn from research and discuss how consumers use or have grown to use their product, and determine if a visual change is even necessary to complement those insights.There are often hired consultants, interviews, focus groups, and more. Then there's the ever-frustrating enigma of the creative process, where design proofs and concepts are hashed and rehashed and somehow live again after phrases like "Can you make it more, I don't know…springy?" are actually said (for laughs on this process, see this Hubspot blog). Lots of crumpled pieces of paper and sleepless nights later, it's unveiled.
All jokes aside, things change, including logos. Often the change is the result of thought, time and energy. The skin-deep changes that the masses see are just a small indicator of what actually is happening beneath the surface. A logo change could even be considered the visual catharsis of the operational improvements, changes, and renewed identity of a company. Even we at the Cincinnati AMA have something up our collective sleeve, which will be revealed soon (*suspense*).
Reflecting on the changes brands go through–and the many of late– is a timely topic for our upcoming Signature Speaker Series on Friday, May 20th, with Valerie Jacobs, Chief Insights & Innovation Officer of LPK. Don't forget to register by Tuesday. May 17th, for Early Bird Pricing. We look forward to seeing you there!