A recap of the April 6th "Recruiters Tell All" panel
Content: Suzanne Buzek
As marketers, we love our jobs and the work we do, right? Recruiter advice—and their differing perspectives—is invaluable whether you're happy where you are, in transition or zeroing in on that next role. Their knowledge of trends and changes can only better equip all of us to hire and be the best talent to work with side-by-side.
The Cincinnati AMA Young Professionals group hosted a "Recruiters Tell All" panel on April 6. Some of that advice and different perspectives are reflected in the below highlights: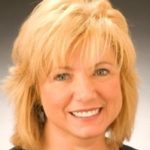 Anna Whiteman, Recruiter and President, Talent EDGE Recruiting
On the most important quality a candidate can exude in an interview: "The most important thing that impresses me is if you can communicate your value statement. I want to know your motivation behind your desire for change."
"Storytelling still needs to be one of the things a professional needs to be able to do. Can you concisely tell a story, hold your audience and have a point?"
On comparing your skills to the job description: "If you only have half of what they're looking for, it's probably not going to happen."
Pet peeve: "Being inconsiderate of your interviewer's time."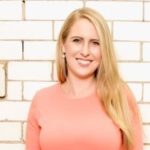 Gina Young, VP, Marketing, Cleriti
On hiring for social media marketing positions: "Just because you have a Facebook and Twitter, doesn't mean you know how to work it from an enterprise business level."
Pet peeve: "When someone immediately asks, 'Can I work from home?' Well, maybe after you prove yourself."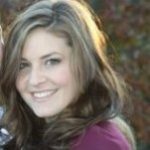 Alexandra Mustain, Talent Acquisition Coordinator, Pep
When you know a candidate isn't "the one": "The difference for me is culture fit versus skill fit. The culture is the soul of the company. It rarely, if ever, changes—much like an individual. If you're not the right culture fit, that's not something you can force and that's where I can almost immediately tell whether it will work long term or not. When it comes to skills, these can be learned and acquired, and a job description can evolve over time. That aspect is less definitive."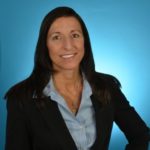 Sylvia Buxton, VP, Marketing, Perfetti Van Melle
On the one hard skill that candidates seem to lack these days: "People just aren't learning to write like they used to. A clearly articulated recommendation to management for your business and brand is almost a lost skill. More time is spent learning how to make PowerPoint presentations than writing a recommendation."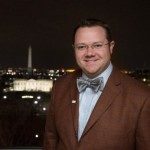 Mike Sipple Jr., President, Centennial
On what is most impressive in marketing candidates: "Seeing people who think in terms of business, not just in terms of marketing."
Pet peeve: "It's amazing how many people lead with a negative, like 'I don't have a college degree,' 'I might not have all the experience'."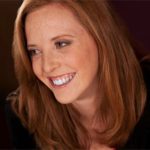 Kerri Thomas, Recruiter, Creatives on Call
On the one hard skill that candidates seem to lack these days: "Sometimes there's a 'Take me as I am or not at all!' attitude. No! Help me help you!"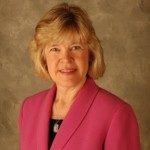 Angie Taylor, President, Taylor Career Strategies
Evergreen advice: "Take those skills assessments, and take them often."
Interview preparation: "Think about what you did that had a measurable outcome, and if that matches what the employer needs. If you can get it on paper, you can say it in an interview."
At the interview: "Think 12 by 12 by 12 – 12 feet away, 12 inches from your face and the first 12 words out of your mouth, what is their impression?"
"If you're not nervous in an interview, fake it!"
We would like to thank our Recruiter Panel for generously providing their time and insight for all in attendance. Special thanks to our sponsor, Creatives on Call. We look forward to providing this valuable event again in the future.
COMING SOON: "Get to know … Kerri Thomas, Creatives on Call"