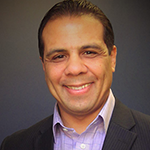 By: Eric Brown
Do you want to know a secret? Companies can reduce costs to recruit marketers by several thousand dollars each year, if only they made better use of the local resources available to them. One of those resources is right here in Cincinnati: the AMA.
According to AMA Cincinnati's recent member survey, among the top reasons people join the AMA include:
Signature Speaker Series (prestigious, high-caliber speakers and thought leaders); and
Professional development
These benefits are powerful and draw a wide variety of local marketers. Tapping into AMA membership, events and contacts to recruit marketing talent can be a worthwhile investment, even up to 1000 percent return on investment for firms or companies that typically use hiring recruiting services.
Let's break it down: Recruiters are valuable resources and earn 25-35 percent commission when they fill positions. With the average marketing manager salary in Cincinnati being $78,710 (Glassdoor, 2016), you could be spending $20,000-27,000 to fill a position. The AMA network can help reduce some of the costs if you use the following four tips:
Get out there! Participate in events like the Shared Interest Groups (especially Job Transition Group), or Marketing Recruiters Panel. Branch out and get to know people who embody that qualities of people you want to hire. Let people know what exciting projects your company is working on.
Clearly communicate the skills, experiences, and cultural fit you are looking for in the ideal candidate. You may not walk away from your first AMA event with five hire-ready marketers, but you could walk away with at least five new contacts who regularly network and talk to hire-ready marketers, and will think of you and your company's openings when they do. Also, reach out to AMA volunteers and board members so they can keep their ear to the ground for talented marketers looking for the next move, share on social media and make referrals.
Post your company's positions on the AMA Cincinnati website. For members, this is complimentary. For guests, AMA Cincinnati can post for a fee of $50. These postings are included in weekly local chapter emails and communications.
Take it to LinkedIn. Jeff Bullas estimates each of us have 930 connections on LinkedIn. That means through the 320 local AMA members, you are only one degree of separation from 297,600 people—some of whom will make dynamite marketing employees, managers, and executives. (Bullas, 2015).
A robust recruiting process can reduce turnover by up to 40 percent and reduce the average 52 days it takes companies to find the right person. (Erickson, 2015). Although AMA is not in the recruiting business, I can say from my experience that as a collective group we are a resource that can drive recruiting efforts and help companies reduce the costs of those efforts. Cincinnati marketers compose a talented, engaged community that are committed to helping members with quality skills and experiences connect with corporate partners who need the right talent to serve in important positions.
We'd love to hear what your recruiting successes have been with through AMA! Share on our Facebook, LinkedIn or Twitter, and we'll see you at our next event.
About Eric Brown
Eric Brown is a Sales Executive for United Mail—a company that executes direct mail marketing campaigns. Eric has an MBA with an emphasis on marketing and emerging markets from Indiana University and works with a variety of clients in areas such as healthcare, banking, and non-profit. He supports AMA through his role as the VP of Membership. If you want to learn more about how AMA can help you, contact him today!
References for Additional Reading