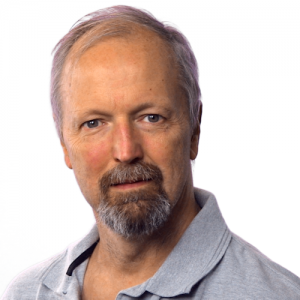 By: Eric Enge, Stone Temple
Speed has long been recognized as a major factor in user experience on the web. The evidence that there are major impacts on user engagement has been around for more than a decade. According to The New York Times, even as early as 2010, "people … visit a website less often if it is slower than a close competitor by more than 250 milliseconds." The continuing shift towards mobile only causes speed to be in even more demand by users.
If speed has not been a central focus on your agenda, it should be. This is where Accelerated Mobile Pages (AMP) comes in.
AMP is an approach to coding mobile web pages that will cause them to load dramatically faster. There are two major components that make it work:
It enforces strict coding practices that will cause your web page to be very lightweight and load faster.
It allows your mobile pages to be cached by third parties (such as Google), resulting in a further speed up of page load time.
At Stone Temple, we conducted some tests with AMP. We tested a group of pages in Google's PageSpeed Insights tool. Prior to implementing AMP, the mobile version of those pages scored an average of 42 out of 100 in the tool. After implementing AMP, the PageSpeed Insights score of the pages rose to an average of 88 out of 100. That's a dramatic speed up!
When AMP was initially rolled out, it primarily focused just on news websites. It's clear that Google is determined to expand AMP to all types of web pages.
So, should you implement AMP? The simple answer is yes. Here's why …
As I outlined above, AMP will make your pages blazingly fast, and that's good for users. There is also some evidence that Google is giving AMP pages additional visibility, though it's not clear if that will continue as more and more people shift to using AMP.
But, for me, the bottom line is that AMP is something you should definitely consider doing. Here's a little bit about what's involved in implementing it.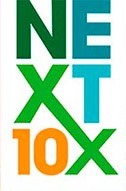 If you're interested in learning more about mobile, we're hosting a conference on April 5 in Boston called Next10x. It's dedicated to the topic of mobile digital marketing, and includes some of our industry's top speakers, including Google's Gary Illyes, Larry Kim, Cindy Krum, Neal Schaffer, as well as speakers from many major brands. I'll also deliver an opening keynote ;).
It will offer a unique opportunity to up your mobile digital marketing game in just one day. As an AMA Cincinnati member, you're also eligible for a special discount, using the discount code: AMAC2017. Learn more and register here. I hope to see you there! Otherwise, I'll see you at the upcoming Signature Speaker Series on April 21.
About Eric Enge
Enge Eric was named 2016 Search Marketer of the Year (Male) at the Landys, and 2016 Search Personality of the Year at the US Search Awards, and Stone Temple Consulting was also named Best Large SEO Agency of the Year at the US Search Awards. He has been speaking about digital marketing for more than a decade.
Eric is co-author of The Art of SEO, and also writes columns in sites such as Search Engine Land, and Moz. Eric is the Founder and CEO of Stone Temple Consulting (STC), a 70+ person digital marketing agency based in Massachusetts, and STC offers content marketing, SEO, and social media services.