AMA Cincinnati is excited to announce the September Volunteers and Board Members of the Month! We are incredibly proud of our dedicated members and wanted to highlight a few that went above and beyond.

September 2020 Volunteers of the Month: Este Wolf & Michelle Voss
Let's start with our stellar volunteers. These two professionals excelled in getting the Call for Speakers for the AMA IGNITE! CX Conference live on the AMA website. They worked closely with Audrey Ronis-Tobin, AMA VP of the Ignite Conference, who sang their praises: 
"Este and Michelle didn't just post a bit of copy. They took ownership of the project and made sure that all of the details needed from speakers were included in a sharable form. This is the first step in building a fiery movement of marketers passionate about CX to come together on April 20-21, 2021 for the AMA IGNITE! CX Conference."
Here's a bit more about these volunteers!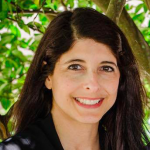 Este Wolf is a Senior Corporate Communications Specialist at CareSource. We asked her what she discovered during the pandemic that has brought her joy. Her answer? Virtual yoga! 
"Prior to the pandemic, I took in-person yoga classes at a nearby studio, Drishtiq Yoga. When everything shut down earlier this year, I was concerned that I would lose my outlet to destress, stretch and exercise. Fortunately, the studio immediately created virtual live classes, so I have been able to continue my routine which has been wonderful."

Michelle Voss is the Marketing Manager for Transducers Direct. What has brought her joy during the pandemic? 
"For me, I had the opportunity to enjoy additional meaningful time at home with my family, especially my senior daughter before she would move off to college in the fall. Our extra time together was simply priceless, and we opened our hearts to a stray kitty along the way!"
We appreciate the time and hard work our volunteers give to AMA Cincinnati. Thank you, Este and Michelle! 
September 2020 Board Members of the Month: Justine Daley, Will Moses, and Beth Kaiser
And now for the Board Members of the Month. We asked their nominators what made them stand out this September…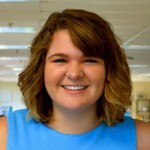 Justine Daley is the Associate Manager Growth Marketing at Health Carousel and serves as the Immediate Past President of AMA Cincinnati. 
Why Justine:
"Justine powered through the development of our annual Chapter Excellence Award submission and engaged the full board in the process of painstakingly documenting our efforts during her year as AMA Cincinnati President in 2019-2020 to complete our impressive entry," said Gina Bonar, VP of Strategic Alignment.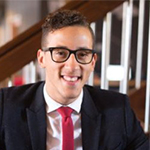 Will Moses is the Senior Programmatic Media Specialist at Empower and serves as the VP of Young Professionals and Collegiate for AMA Cincinnati. 
Why Will:
"I nominated Will because not only is he a regular presence and leader in Cincinnati, connecting with emerging talent from regional colleges and the recently graduated, but he is taking that dedication to a new level! 
He volunteers on the national diversity equity and inclusion committee and contributed to the rewrite of the collegiate relations development guide. This revision of this national resource will help all AMA chapters refresh the way they develop relationships with college students through a new DEI lens. He also led AMA Cincinnati's DEI panel in June," said Suzanne Buzek, VP at Large.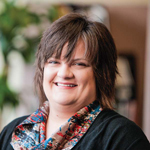 Beth Kaiser is the Founder and Creative Director of Kaiser Design Studio. She serves as the VP of Technology and Innovation for AMA Cincinnati. During the pandemic, what's brought her joy is simple: nature.  She says that hearing the birds and smelling the fresh air has been her go-to activity when stressed. Well said!
Why Beth:
"Beth was the most excellent partner in our redesign of the AMA Cincinnati website this summer. She brought our vision to life with digital prowess and an incredible attention to design, functionality, optimization, and accessibility. And as anyone who has ever launched a new site knows, there are always last-minute hurdles, which she handled like an absolute pro. And then for fun, she updated the templates on our Ignite conference website, too. She is a rockstar!" said Amy Mersch, VP of Marketing Communications.
AMA Cincinnati is what it is today because of individuals like these. Thank you to our amazing volunteers and board!
Are you interested in getting involved with AMA Cincinnati and working with passionate marketers like the ones above? Learn more here!