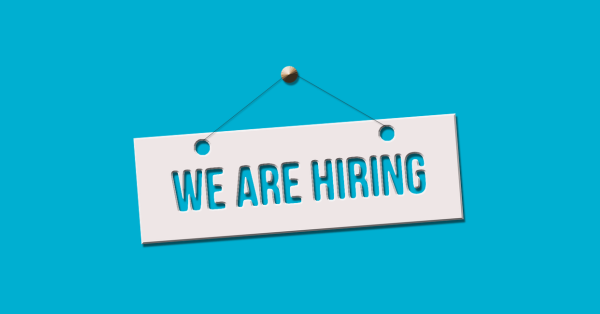 By: Jodi Brandstetter
As a recruiter, your goal is to find talent for your company or clients. In the past, you would place an ad in the paper or post a "Help Wanted" sign on your door. More recently, however, this process has evolved into online recruitment through digital job boards, career websites, and social media. 
If you asked a recruiter 10 to 20 years ago if they were marketers, they would have said "no" without a pause. At that time, there really wasn't an obvious correlation between the two professions.
Today? All recruiters should be saying yes to this question.
Enter, Recruitment Marketing
Yes, recruiters are marketers. Our goal is to attract talent to a company just as marketers attract prospects to products and services. Enter, "recruitment marketing."
Recruitment marketing has been around since the beginning of recruiting – we just did not have a name for it. While we called it "help wanted ads" or "job ads," we were using the same concepts marketers use to meet our company or client's needs. But because we didn't always see that correlation, we weren't taking notes from marketers back to our recruiter circle to learn about what marketers were doing and how it could relate to us.
Building Strong Recruitment Marketing Strategies
Today, we are doing this via Recruitment Marketing! Recruiters have realized that we can go to the next level and join forces with marketing professionals to get the word out about our employer brand and job opportunities in a similar fashion to product/services marketing. We do not have to reinvent the wheel.
Marketers can learn from recruiters, too. Understanding the selection and hiring process helps marketers create strong recruitment marketing strategies. Sharing with them our knowledge of talent attraction, the thought process of a candidate, and the expectations of a hiring manager will give marketers the ability to make a true impact on their company or client's hiring and talent acquisition efforts and building the employer brand.
September 17: How to Build a Recruitment Marketing Foundation for Success
I am so excited to join forces with AMA Cincinnati and provide a virtual workshop to connect recruiters & marketers and develop our recruitment marketing toolkit.
This workshop is designed to help both recruiting professionals and marketers learn more about recruitment marketing to refine their strategies, establish a foundation for success, and build a strong talent funnel.  I hope to see you there!
Register for the workshop here.
---
Jodi Brandstetter is the Chief Talent Strategist at Lean Effective Talent Strategies, a a human resources boutique consulting firm that specializes in talent acquisition and recruiting services. With over 15 years in talent acquisition, Jodi has knowledge in developing a strong recruitment strategy to building strong relationships with leadership to ensuring the hiring process is compliant with laws and regulations. Jodi has created talent acquisition teams from the ground up throughout the country. She is also the founder of the Talent Acquisition Evolution.